Want to ensure a proper transportation service for your business without buying vehicles? Probably, a car rental service like Ride Alike can save your day! Yet, not sure whether it will be profitable for you?
Well, then you are in the right place. This article will show you how car rentals can benefit businesses and why hiring a rental service is preferable to investing on your own.
RideAlike Apps available on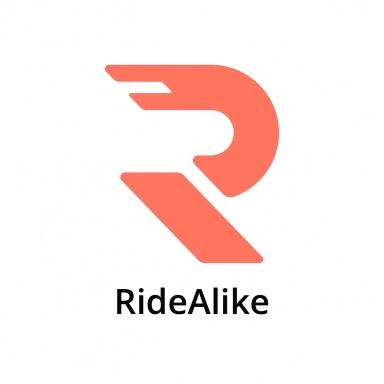 App Key Features:
24/7 access to a variety of vehicle types, makes and models

Unique capability to swap your vehicle for a different one
Dashboard view of your trips and transactions
Easy communication between the host (car owner) and the guest (car renter)
Safe and secure payment options
Provides a one-stop solution to all your vehicle rental needs

List Your Vehicle and Find Your Desired Rental Nearby:

It's simple to list your vehicle on the RideAlike marketplace so that renters can easily find your car, SUV, truck or van

Hosts (car owners) can easily list a vehicle to earn over $750 each month

Hosts set their pricing, usage rules and vehicle availability

Guests (car renters) can quickly find a desired rental nearby

All users enjoy the option of Standard or optional Premium Insurance
Businesses require sustainable transportation for their employees or to maintain a proper supply chain. A car rental service can be beneficial in this regard – saving money, time and hiring personals for transportation.
Other than these benefits, here are 7 ways that car rentals benefit businesses:
1. Flexible Price and Usage Options
Many companies prefer long-term transportation services, so car rentals are a great solution. These services come with both customized costs and fixed costs. Hence you have the flexibility to choose a suitable option as per your company size and requirements.
Additionally, car rentals provide exclusive services and packages for long-term users. Therefore, you can choose flexible hiring or mini-lease options to better company transportation.
You can also get a full package of car rental services, including a repair and maintenance package. Ultimately, it will save you a considerable amount of money in the long run.
2. Options to Choose Your Vehicle
All companies have their requirement to choose their cars, the seating, health and safety, and the comfort. Whether you are going on a picnic or a corporate meeting, selecting the proper vehicle for yourself is very important.
You need to check whether the seating is enough or you're saving enough on the fuel. Additionally, you need to make proper use of the vehicle you are using.
Do you know How to Drive a Motorcycle Safely in Canada?
In-car rental businesses, you will find a wide range of vehicles to choose from for your company. Moreover, car rentals who receive customized requirements have a chance of getting more money.
3. Full Maintenance and Servicing
Owning vehicles for your company requires designated personal and time to time maintenance. You can save a lot of money if you use car rentals as you don't need operational costs, unplanned fleet downtime, and time services for unimportant works.
Rather, the car rental firms are liable to act towards all the maintenance and servicing of the car. So, you can stay stress-free if your car breaks down in the middle of your journey. The rental company will also bear all the costs required for maintenance and servicing tasks.
4. Reduce Your Costs
Some benefits include a chance to choose a vehicle, very economical, reduces a lot of fuel or fleet costs, sharing rides, etc.
While you have your transportation services, it is very important to monitor all the costs – fixed cost for hiring drivers, fuel cost and many more. However, there are many ways that car rentals can help to reduce your costs.
Also, if you get a fully maintained car, you will have a chance to save your downtime costs, reduce travel time as per business requirements. Even you have the flexibility not to use the service if not needed. Thus it reduces the fixed cost that you can utilize in other areas.
5. Require Less Paperwork
Car rentals benefit you by providing a lot of conveniences. When you purchase a car, you would require many paper works. You need to do a lot of paperwork to own a car, like a car registration, breakdown costs, insurance, regular servicing, tire changing, etc.
So, to avoid all these excess responsibilities, you can use car rentals in monthly installments. Thus you can be worry-free about renewing your registrations and extra hassles needed to complete the paperwork.
6. Get a New Model
Bored of old vehicles and transportation mediums? Most car rentals have a wide range of cars to offer, so you can ask to get a new model when you want. So, you don't have to stay in the same old car all your life. You can easily return them after the contract's over.
Additionally, changing your car model wouldn't come with any hidden or extra charges.
On the other hand, renting a car helps reduce a lot of responsibilities, like staying stress-free with not having to sell an old model car. Also, there is less chance to risk your companies capital.
You can also renew your contract if you want to change your rented car or ask for a new one. As car rentals want the best safety and comfort for you, they would change or replace the vehicles as per your requirements.
Consequently, being a business owner, you can provide good and high-end rental cars to encourage your employees.
7. 24/7 Car Rentals Availablity
When you get a car rental, you need to provide all the required information, specifically your location, for your bookings.
Many car rentals are available for 24/7 services, so they can help you manage and organize bookings at one spot. Therefore, you can schedule your required timing as per your needs. Rest assured— the rental service will cooperate with you.
Moreover, you will get detailed insights into all your costs from car rental services. You can also get your previous and current booking reports through car rental services, so you don't need to waste resources and time to find your details.
Final Verdict
Hundreds of companies ( or maybe more ) prefer using car rentals services for daily use. Apart from several other benefits, these 7 benefits prove that you should opt-in choosing a rented car for yourself. While it can save a lot of time and cost for you, it can enhance employee satisfaction benefiting your company in the long run.
However, it would be best to search for trustworthy firms to get your rented car.